Perfect for stylish, modern drapery treatments.
Grommets are the perfect solution to modern drapery treatments. When you're ready to install these grommets, you need to have the right tools for the job. Our expansive collection of grommets & tools provide you with the resources to add the final touches to your room. From drapery treatments to pillows and duvets, the options for using decorative grommets are endless! Plus, they are available for same business day shipping.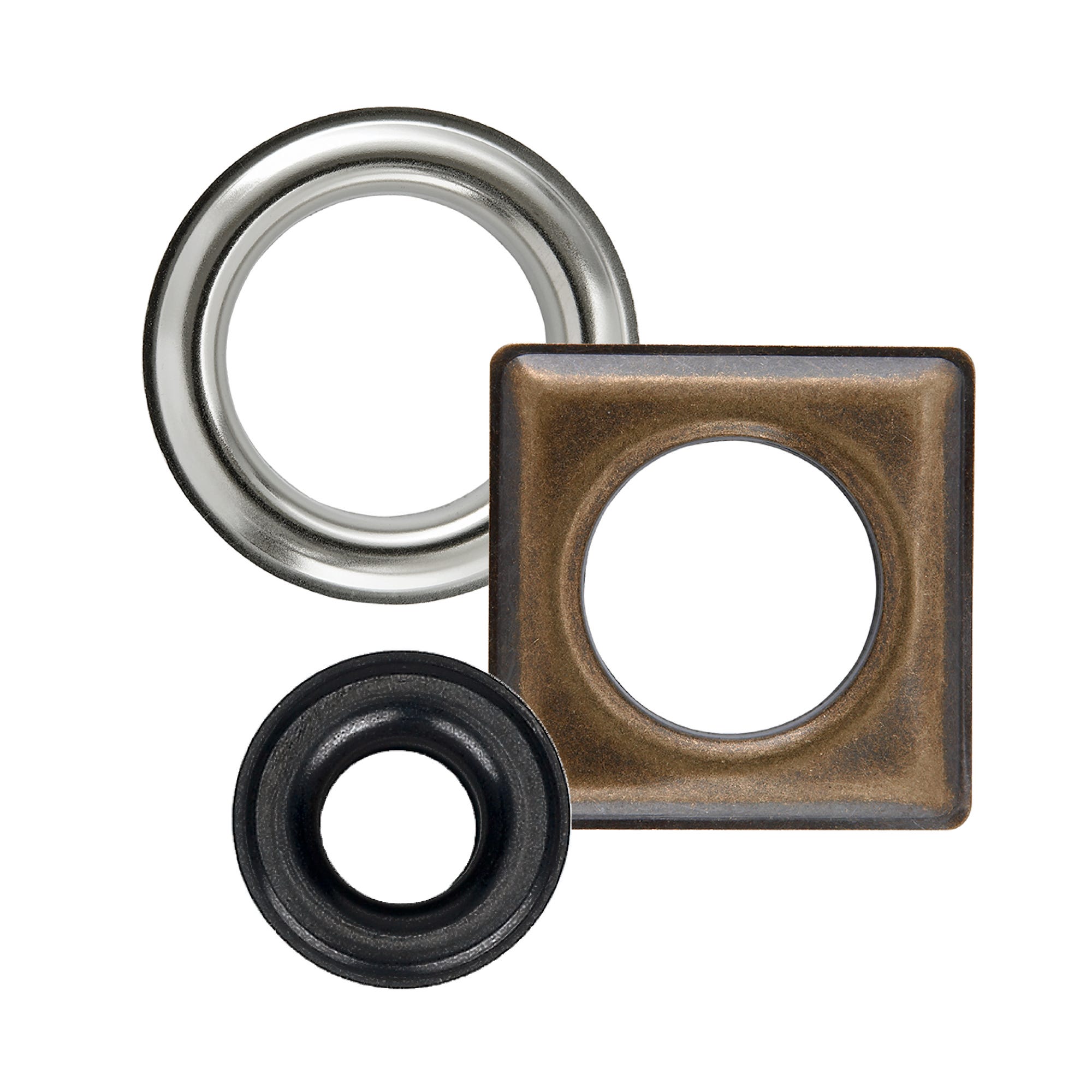 Brass Grommets are corrosion resistant and have the largest selection of shapes, sizes, and finishes to find the right one for your project.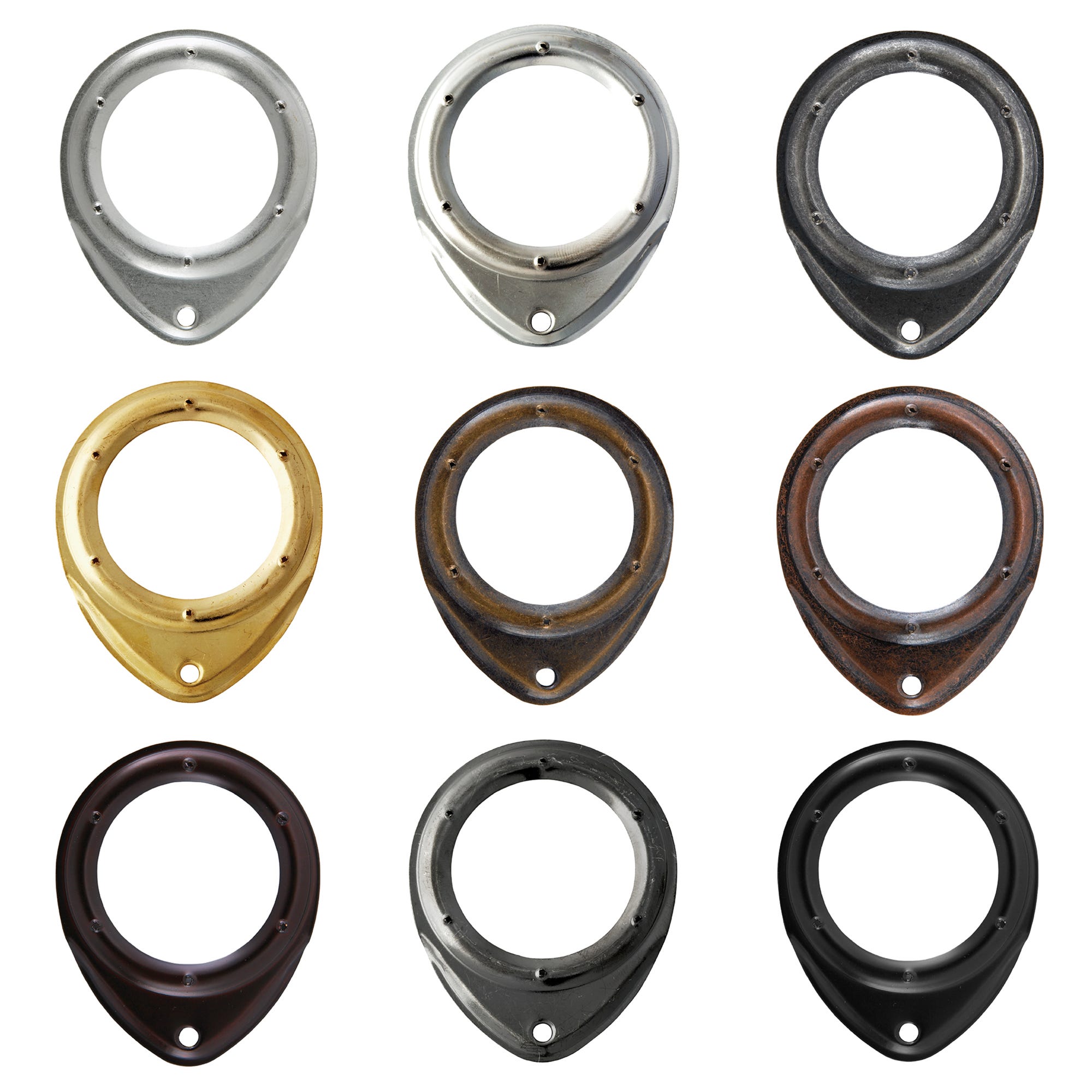 Grom-A-Link™ is an innovative, patented grommet attachment that allows you to attach a baton to a traversing grommeted panel. Available in 3 sizes and nine finishes. Must be accompanied by a grommet of the same size.

Plastic Grommets come in different shapes, sizes, and finishes. Grommets snap together and grip fabric for a tight hold. No tools required.

Stainless Steel grommets are designed for outdoor and damp environments like saunas, showers or locker rooms. They will not rust or tarnish, and they are safe for fire retardants or other chemically treated fabrics.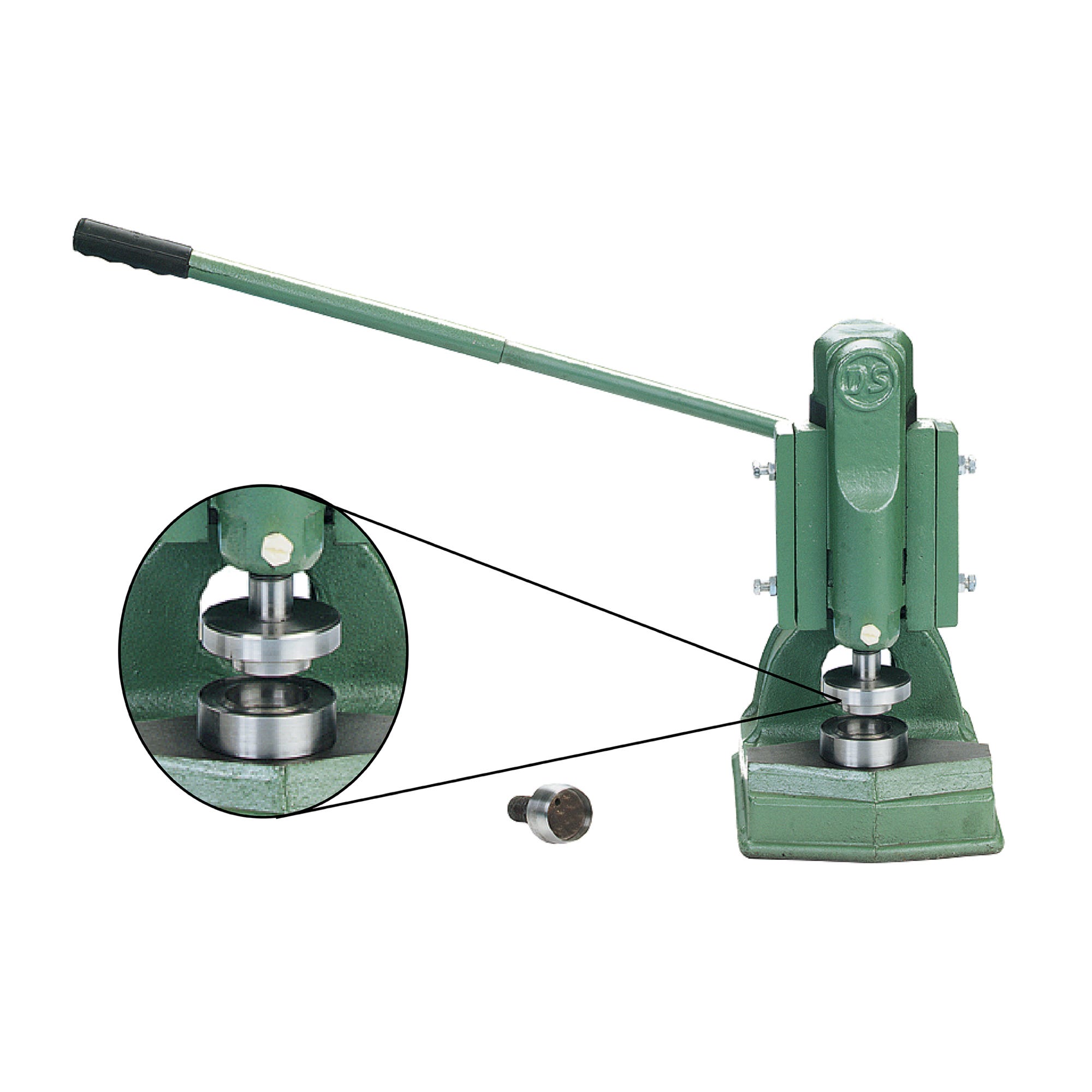 Grommet / Button Press can cut holes and set grommets or buttons in single or multi-layered fabrics with proper cutting and setting die. Various Cutters & Setters are available for different sizes and styles of grommets. Combine with our Grommet Press Cutting Block & Chipboard for the best results. Our Grommet Spacing Template saves time by marking grommet spacing on panels.

Grommet Sample Packs allow you to see, touch, and feel our grommets to select the best one for your job.