Larry Denbrock
Vice Chairman
Larry Denbrock joined Rowley in 2022 as Vice Chairman bringing over 30 years of experience leading building products companies with an emphasis on driving value for customers. Larry is a business leader focused on creating significant value for customers industry partners and employees alongside a strong management team. Larry holds a B.S. degree in Accounting & General Business from Central Michigan University and a M.B.A. from the Lacy School of Business at Butler University.
Mimi Rowley
Vice President of Research & Development
Mimi Rowley (Min Ye) joined Rowley in 1991 and has over 30 years of experience in the window coverings industry at Rowley. Mimi is responsible for leading the Research & Development team in the design and development of new and innovative market-driven products that exceed the quality expectations of our customers. Prior to joining Rowley, Mimi worked as a doctoral research fellow at the University of Southern Mississippi, School of Polymers and High-Performance Materials. Mimi earned a Bachelor of Science degree in Polymer Chemistry from Zhejiang University in China then went on to receive a Ph.D. in Chemistry from the University of Massachusetts, Amherst.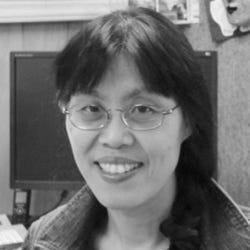 Robert W. McCaffety
Controller
Robert (Wally) McCaffety joined Rowley in 2009 as Controller bringing with him over 20 years of experience in retail, wholesale, distribution, and financial management. Prior to joining Rowley, Wally held various executive and financial positions at Belk, May, and Joske's department stores. He also has experience as a financial consultant for The Mills Corporation, Lend Lease and Office Depot. Wally is a graduate of the University of Texas in Austin and holds degrees in Accounting and Business Management.
Arturo Calendaria
Global Vice President of Operations
Arturo joined Rowley Company in 2018 and has a 20-year career in Plant Operations, Manufacturing, and Quality/Continues Improvement in executive leadership roles, that span the automotive and window coverings industry. Arturo has direct oversight of key functional areas including manufacturing and custom solutions teams, distribution and operations teams, demand planning teams and quality assurance teams. Along with his diverse industry leadership and career experience, he earned a Bachelor of Science degree in Industrial Engineering from the University of Texas at El Paso.
Mikala Moller

Vice President of Marketing
Mikala Moller joined Rowley in 2014, bringing on board her innovative and intuitive marketing talent and expertise in driving B2B and B2C business. As VP of Marketing, she is responsible for leading the marketing team in executing strategies and initiatives to strengthen Rowley's market position with a passion for customer-first, partner-centric solutions. Prior to joining Rowley, Mikala successfully advanced through various marketing leadership roles with influential companies in the home interiors manufacturing industry and she is currently serving as the National Board President of the Interior Design Society. Mikala holds Bachelor of Science degrees in Marketing and International Business from Florida State University.
Kelly Von Pond

Vice President of Sales
Kelly Von Pond joined Rowley in 2016 as part of the acquisition of The Finial Company and Paris Texas Hardware and has worked for Paris Texas Hardware since 2008. As the VP of Sales, Kelly is responsible for identifying and executing the Company's strategic growth initiatives by leading a team of inside and outside sales managers. Kelly plays an integral role in developing new business opportunities and supporting existing customer relationships by acting as a corporate liaison to fabricators, designers, retailers, and distributors. Prior to joining Rowley, Kelly was the Director of Merchandising at Haggar Clothing, and prior, held various sales and merchandising positions in the fabric manufacturing industry. Kelly holds a Bachelor of Science degree in Apparel Management and a Bachelor of Arts degree in Multidisciplinary Studies from North Carolina State University.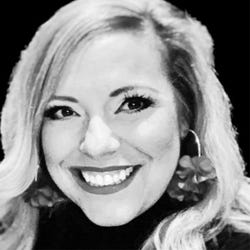 Kristi Calleja

Vice President of Business Development Blinds & Shades
Kristi Calleja joined Rowley in 2020, bringing 40 years of industry knowledge and leadership in the custom blinds and shades business. Kristi's wide-scale experience and responsibilities encompass Global Sourcing, Product Development, Marketing, Sales, Manufacturing, Sample Development, In-Store Presentations and E-Commerce. As VP of Business Development, Kristi is focused on creating and delivering the strategy to outpace the industry in every aspect. As a founding member of Vista Products, Inc., she continued her career for many years after the acquisition by Hunter Douglas in 2007. With the acquisition of Levolor by Hunter Douglas, she was asked to spearhead the Install Sales Program. Accolades include winning Vendor of the Year in Home Décor in 2012 at Lowe's. She also served on the board of Lowe's Vendor Advisory Council from 2012-2013.