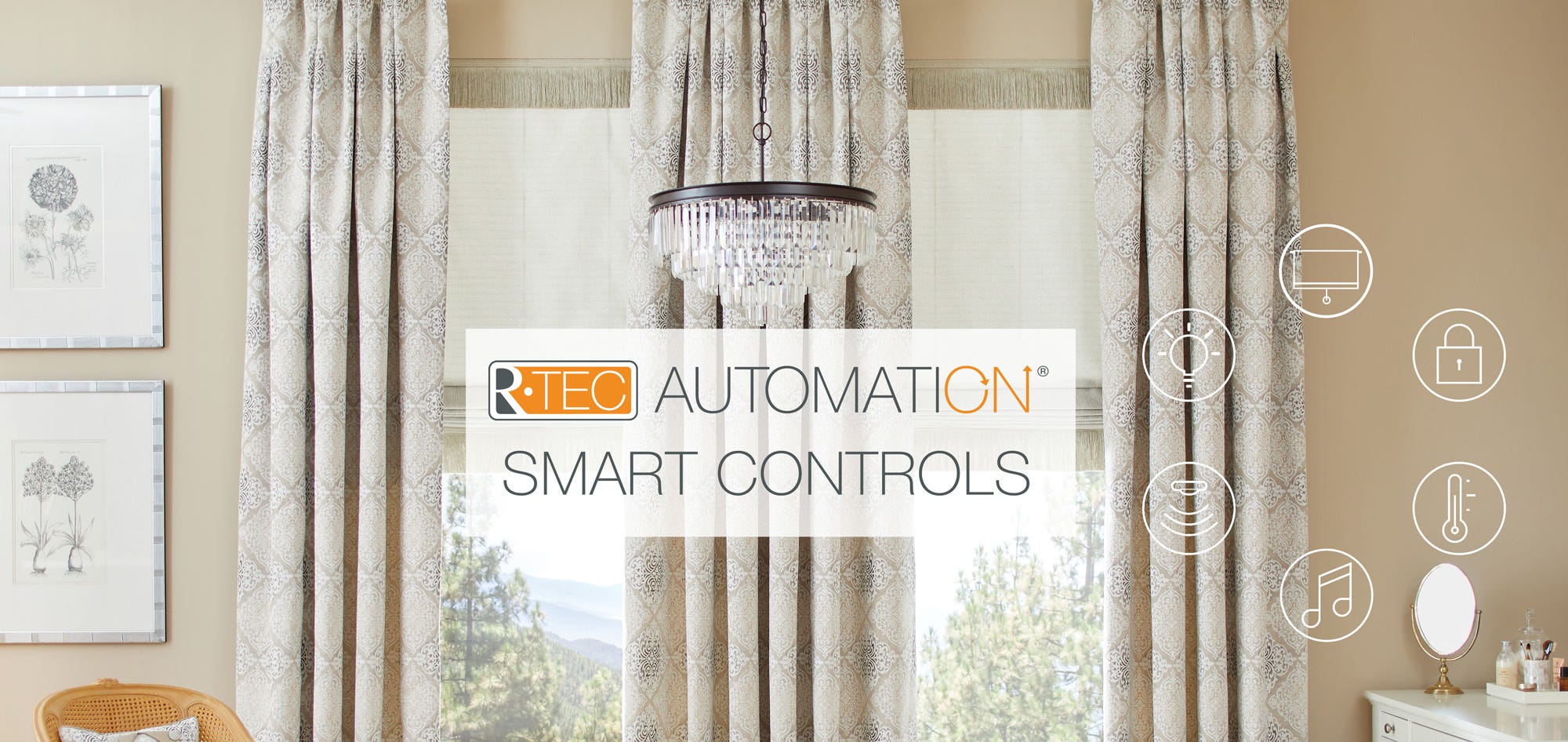 The R-TEC Automation® Hub and App integration allows automated drapery and shade systems to be controlled directly from a smartphone or integrated device while at home or away. Now available in the Apple App Store or Google Play, search for Rowley to find and download the new R-TEC Automation® App. As an alternative, remotes and wall switches allow for individual, group and ALL control for a customized solution with 1, 5 or 15 channel options.
R-TEC Hub provides the heartbeat of the R-TEC Automation® experience. With Wi-Fi built in, simply plug in where convenient and connect to the local network.
R-TEC Automation® App enables simple, intuitive control and system configuration from your smartphone or tablet. Available on the Apple App Store or Google Play.
Handheld Remotes offer modern features, including LCD displays, individual, group and ALL control and precision leveling, giving users complete control.
Wall Switches come in both cut in and flush mount configurations and provide a sensible control option for room and whole home control.
Interior Sun Sensors automatically manage daylight transitions at each window, minimizing reliance on and costs of artificial light. Range: 65'.
Simply set up the R-TEC Hub and App then instruct Siri to control your window treatments, with your voice, via a variety of Apple devices.
Alexa - Automate Voice Control
Controlling your shades & draperies is now more convenient than ever before. Just ask Alexa to open and close your shades & draperies with the power of your voice.
Integrating Google Home with your Automation shades & draperies gives you more convenient control via a simple voice command. Use your Google phone for on-the-go control.
IFTTT - If This Then That
IFTTT is a free online tool that connects services to create new experiences, such as weather apps, offering the ability to detect sunrise for opening shades & draperies.