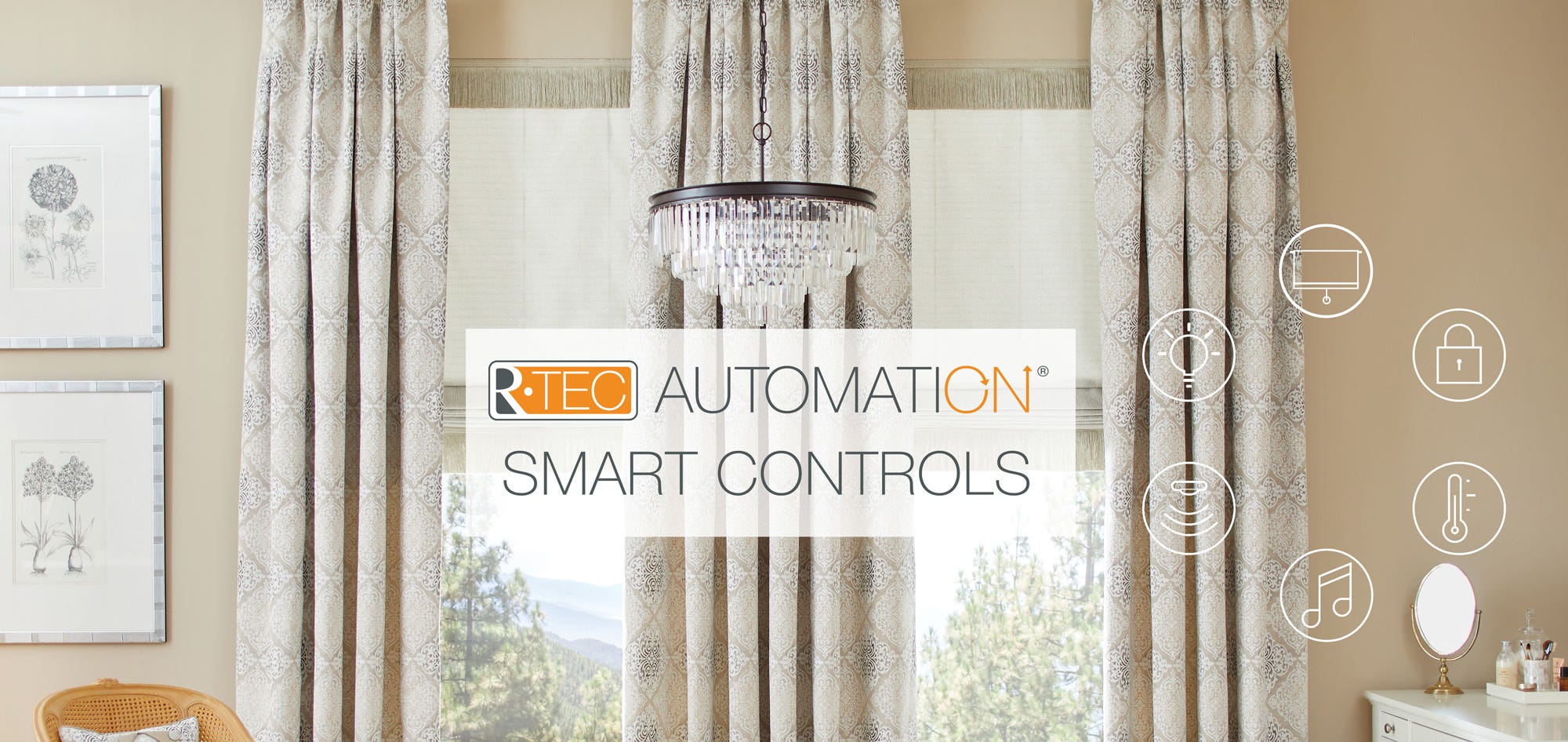 The R-TEC Automation® Hub and App integration allows automated drapery and shade systems to be controlled directly from a smartphone or integrated device while at home or away. Now available in the Apple App Store or Google Play, search for Rowley to find and download the new R-TEC Automation® App. As an alternative, remotes and wall switches allow for individual, group and ALL control for a customized solution with 1, 5 or 15 channel options.
Simply set up the R-TEC Hub and App then instruct Siri to control your window treatments, with your voice, via a variety of Apple devices.
Alexa - Automate Voice Control
Controlling your shades & draperies is now more convenient than ever before. Just ask Alexa to open and close your shades & draperies with the power of your voice.
Integrating Google Home with your Automation shades & draperies gives you more convenient control via a simple voice command. Use your Google phone for on-the-go control.
IFTTT - If This Then That
IFTTT is a free online tool that connects services to create new experiences, such as weather apps, offering the ability to detect sunrise for opening shades & draperies.