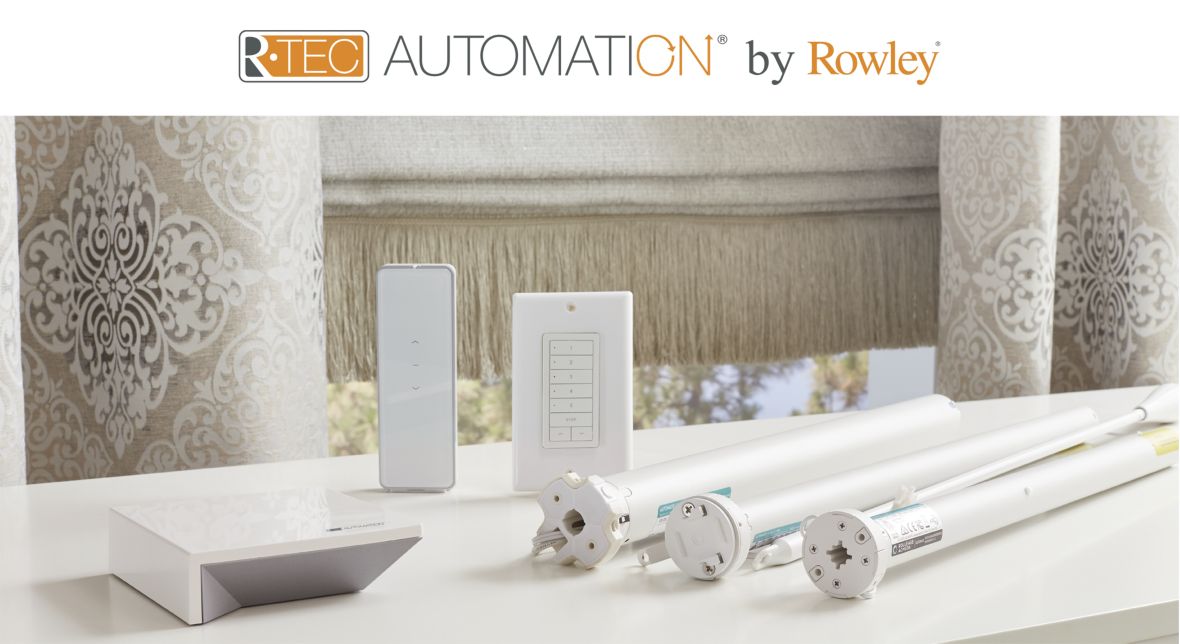 Discover our newest motorized shade products with R-TEC Automation by Rowley. We're bringing you automated shade systems and solutions ideal for residential and commercial environments. Experience the most premium and advanced Smart Automation Home Controls for shades.
Li-ion powered motors require no electrical wiring, no external battery pack and no complicated installation. Attached wands available.

DC wired shades are maintenance free and low voltage DC wiring keeps installation costs to a minimum.

For small Roman shade systems, these motors have the ability to lift shades of various weights and sizes while still ensuring a smooth and quiet operation.