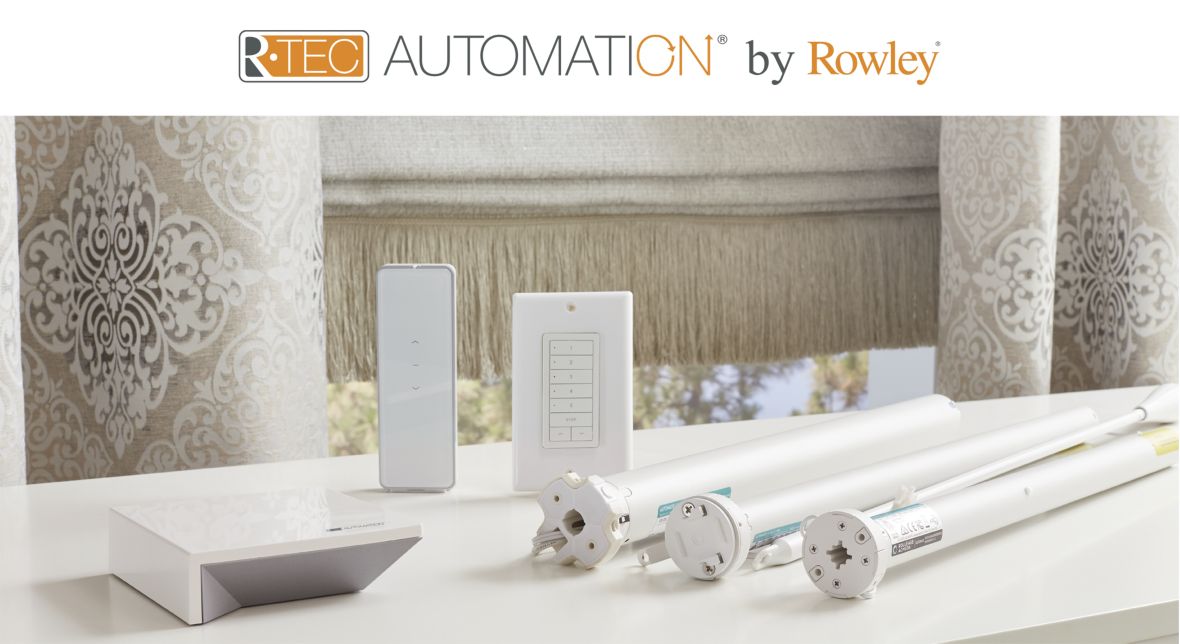 Discover our motorized shade products with R-TEC Automation by Rowley. We're bringing you automated shade systems and solutions ideal for residential and commercial environments. The R-TEC Automation® Hub and App integration allow shades to be controlled directly from a smartphone or integrated device while at home or away. As an alternative, remotes and wall switches allow for individual, group and ALL control for a customized solution with 1, 5 or 15 channel options.

View helpful ordering information and get a head start with our convenient R-TEC Automation Shade Starter Kits.
Li-ion battery powered motorized shades are a perfect retro fit for existing homes or small commercial projects. Li-ion powered motors require no electrical wiring, no external battery pack and no complicated installation. Attached wands available.

DC motorized shades are ideal when designing a new home, motorizing an existing home or planning a commercial project. DC wired shades are maintenance free and the AC power supply adapter keeps installation costs to a minimum.

Cord Lift motorized shades offer a contemporary look while maintaining the functional benefits of a traditional Roman shade. Cord Lift motors have the ability to lift shades of various weights and sizes while still ensuring a smooth operation.