DC Tubular Motor Roller Shade Starter Kit
DC motorized shades are ideal when designing a new home, motorizing an existing home or planning a commercial project. DC wired shades are maintenance free and the AC power supply adapter keeps installation costs to a minimum.
Cord Lift Motor Roman Shade Starter Kit
Cord Lift motorized shades offer a contemporary look while maintaining the functional benefits of a traditional Roman shade. Cord Lift motors have the ability to lift shades of various weights and sizes while still ensuring a smooth operation.



Easily connect your automated shades to popular systems using our R-TEC Hub, taking shade control to the next level.

This remote offers modern features, including an LCD display, individual, group and ALL control and precision leveling, giving users complete control.

ADA compliant metal batons available with two attachment styles: Stainless Steel Clip and Plastic Attachment touched with the beauty of AriA® Metal Hardware in 5 trend-right metal finishes.
Whyte & Ivory Revolution Blackout Lining
The Revolution Blackout is an innovative reversible lining with White on one side and Pale Ivory on the other, combining two linings used in the workroom to save you space and money.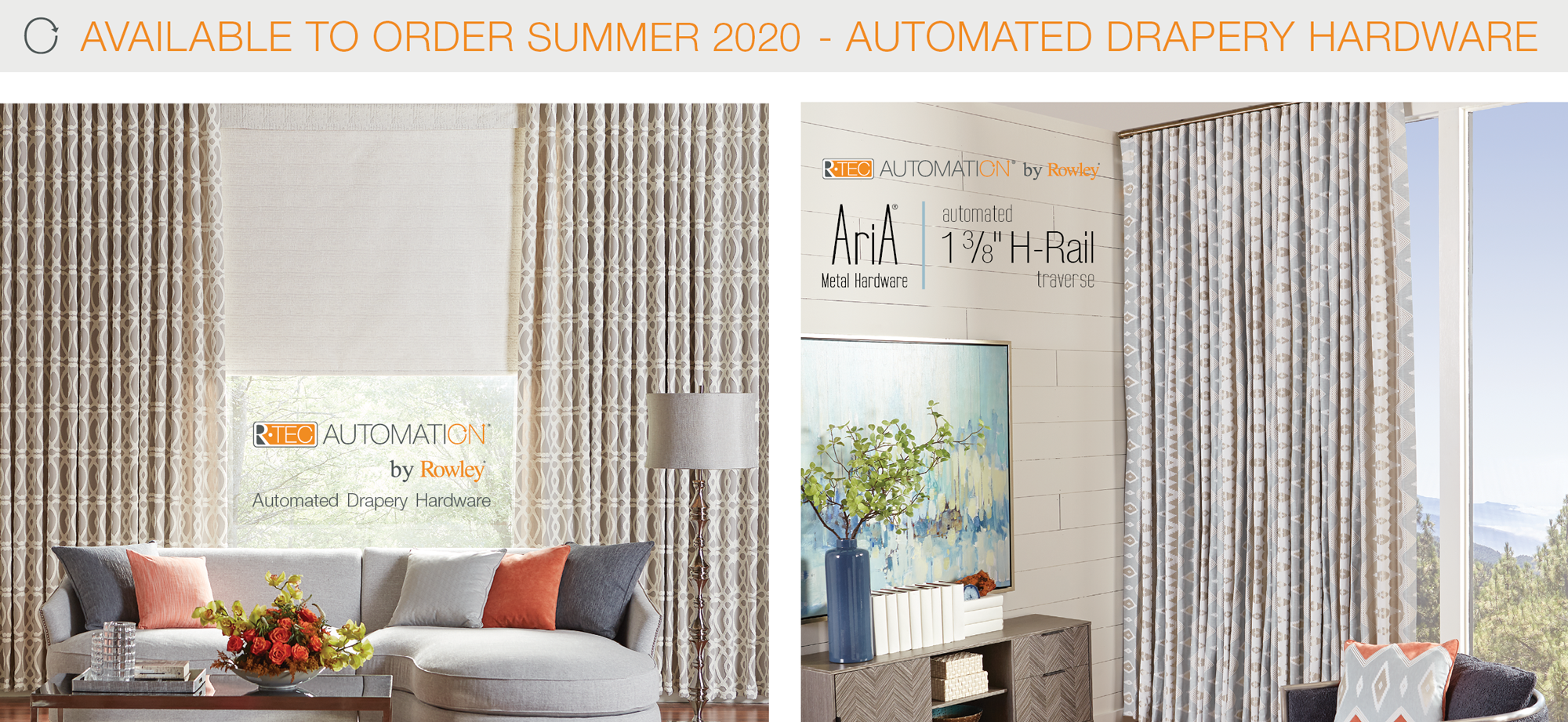 R-TEC Automation® Drapery Hardware
Integrated radio frequency control allows individual or group control. Automated Track Systems allow a commercial look with the benefits of motorization.
AriA® Automated 1 ⅜" H-Rail Traverse
Motorize your 1 3/8" H-Rail traverse, creating smart solutions for both residential and commercial environments touched with the beauty of AriA® Metal Hardware.